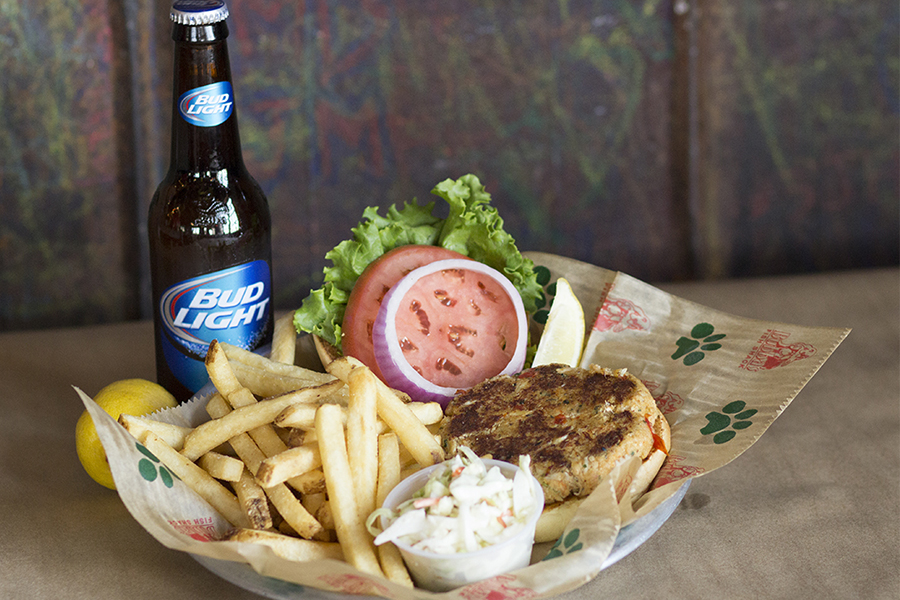 Crab Cakes can be found in two locations on our menu, as an appetizer but also as a sandwich. Crab Cakes are a traditional seafood dish found in the United States. For this month's blog let us take a deeper look at the origins of one of the most popular ways to eat crab.
Believed to have originated with Native Americans in the Chesapeake region, crab cakes have not only become an absolute staple in Maryland cuisine but are also popular in many seafood destinations around the world. We find it interesting that the process of removing the meat from the shells is the same process that they used more than 200 years ago. It's done by hand. It is also thought that the Native Americans shared their crab cakes with the settlers and it became one of the first indigenous dishes adopted by the newcomers.
If you jump ahead in time, 20th century Maryland, Virginia, and other eastern states quickly became the leading source of crab meat in the United States. The Chesapeake region continued to be a major producer well until the invention of the refrigerator. However, the ability to transport crab meat reduced the need for the Chesapeake region to harvest such a large quantity of crab to fulfill the demand.
Depending on where you are from, you are probably used to having your crab cakes prepared a specific way. Some crab cakes are prepared using a thick sauce. This style of crab cake has to be allowed to rest for several hours before they are cooked. Some crab cakes along the eastern states are made with egg and flour but have very few other ingredients so that you can truly enjoy the crab flavor. Different still is the "continental crab cakes". Almost like a meatloaf, the "continental" style includes bread or cracker crumbs to create its flavor profile.  (Speaking of meatloaf, our sister restaurant River City Cafe has 3 new Meatloaf Burgers you should try! Check their menu out here: https://rivercitycafe.com/world-famous-burgers/) 
At Bubba's Fish Shack we make our Crab Cakes by hand. Of course, we won't give you the recipe, because we want you to still come to visit us to get them. But we can share that they are a bit of a combination of all the styles listed above. We mix crab meat, panko bread crumbs as well as an egg and mayonnaise blend sauce before creating the patties by hand and cooking them.
Both our appetizer and sandwich crab cakes are made the same way. You can find the appetizer on our Shack Snacks section of our menu here: https://bubbasfishshack.com/shack-snack/ and you can find the sandwich version on the Bubba-Wiches section of our menu here: https://bubbasfishshack.com/bubba-wiches/. The Homemade Crab Cake Sandwich is decorated with lettuce, red onion, tomato, and a side of Creole mayo and served with fries and coleslaw.
At Bubba's Fish Shack we have a wide variety of seafood and other offerings to please your palate. You should stop by and give our Crab Cakes a try. We are sure you will enjoy them!