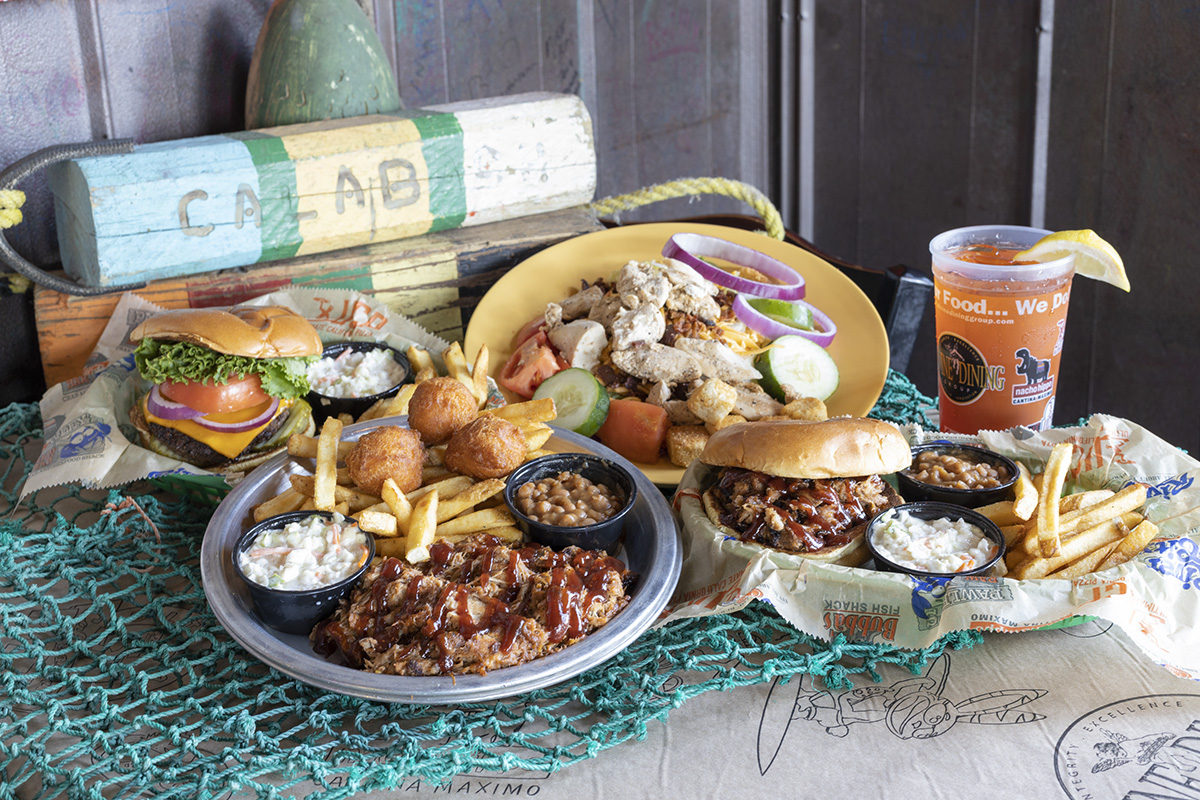 At Bubba's Fish Shack we pride ourselves on serving delicious food. But our goal is so much more than just putting food on a plate and setting it in front of you. We strive for an experience. The PERFECT experience. Every time you walk into our restaurant we want to "WOW" you. Because of that, we work hard to ensure that we provide our guests with amazing southern seafood like it was intended to be served in an environment that makes you feel like you are family.  
But we are so much more than just seafood. The Fried Catfish that so frequently decorates the Captain's Platter may be one of our top sellers, but there are some other very tasty items on our menu. Let's take a look at those items in this month's feature!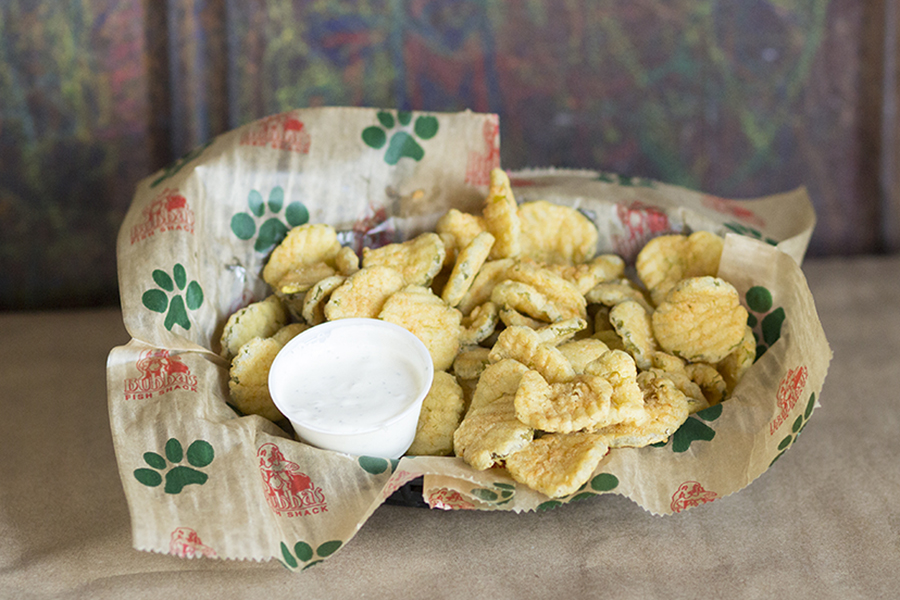 Let's start with one of our most popular "Shack Snacks", Bubba's Fried Pickle Nickels. A family favorite and something we think everyone should try. This flavorful starter features thinly sliced pickles that have been lightly breaded and deep-fried and then served with our homemade ranch dressing. This is a delightful dish that will have your whole party asking for more. We recommend you consider ordering two!
Next up from our "Fresh Garden PIckin's section of the menu, is our Big Ole Salad. A meal all on its own, this salad features a tasty combination of lettuce, tomato, cucumber, red onion, and croutons. Here we have it shown with grilled chicken, but we can also serve it with Grouper or Mahi Mahi if your taste buds are calling for it. We can also serve it without a protein topper.  Don't forget the dressing options. We offer bleu cheese, our homemade ranch, 1000 island, honey mustard, fat-free Italian, or raspberry walnut vinaigrette.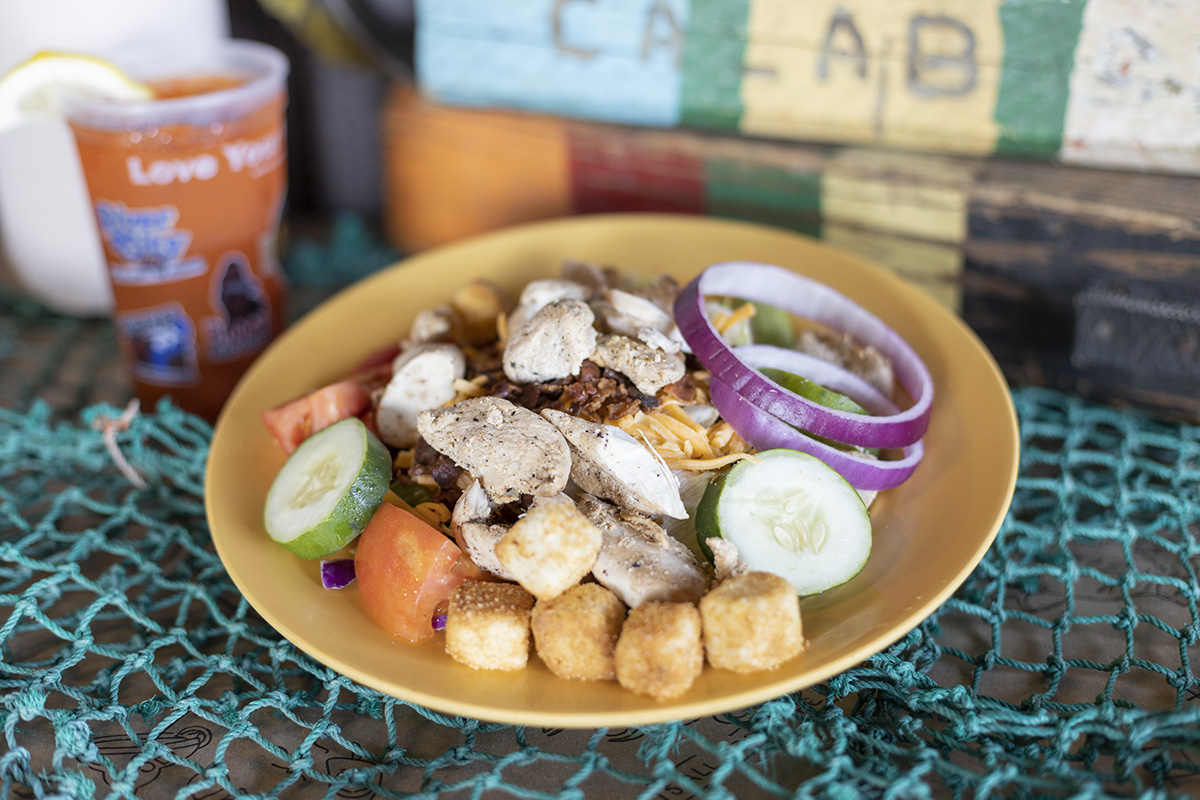 The next section of our menu, "Bubba-wiches" features a couple of non-seafood options that are spectacular! Let's take a look at our Big Ole Bubba Cheeseburger.  For this fantastic offering, we took inspiration from our sister restaurant River City Cafe. If you haven't visited them yet, they have a location right across the street from us.
Check our their menu here: https://rivercitycafe.com/menu-3/
The Big Ole Bubba Cheeseburger consists of a perfectly cooked beef patty made from the River City Cafe special blend of meat and then topped with lettuce, tomato, red onion, pickles, and American cheese. We can even add bacon if you desire it!