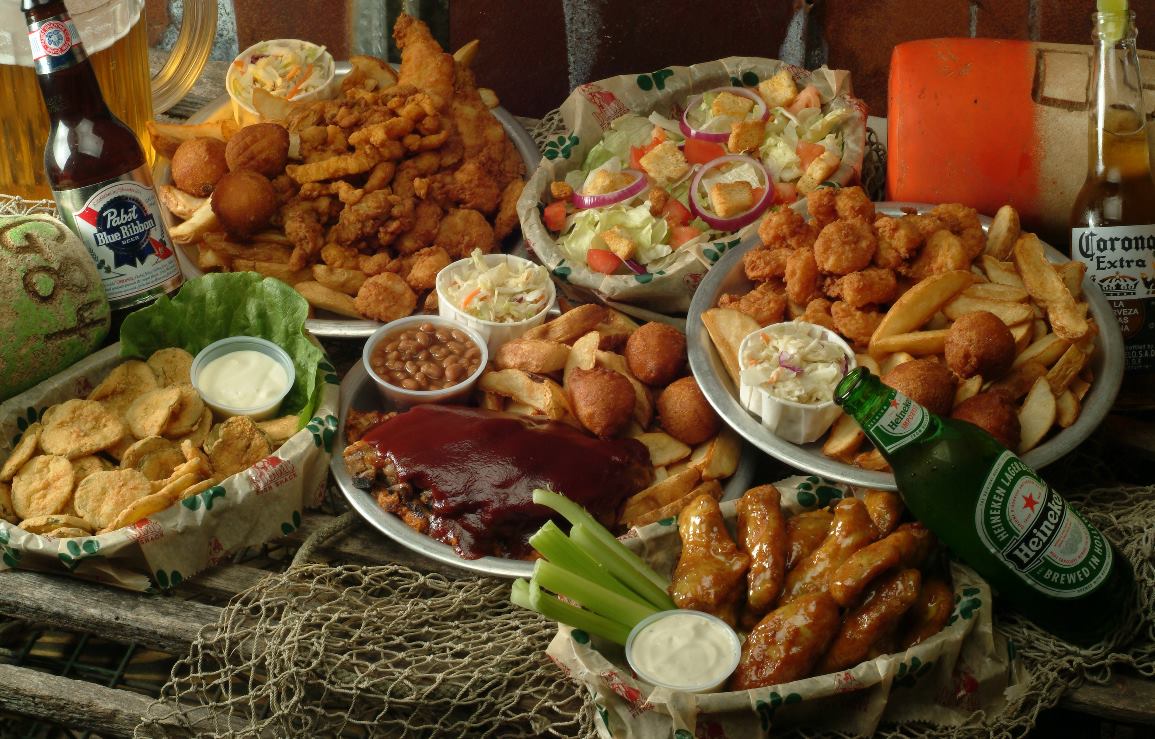 Seafood: any form of sea life regarded as food by humans, prominently fish and shellfish.
Southern: a geographical and cultural region of the United States, typically includes North and South Carolina, Georgia, Florida, Mississippi, Alabama, Louisiana, Tennessee but not necessarily constrained by state borders.
Southern Seafood: what you will find at Bubba's Fish Shack!
Southern seafood is more than just seafood. Some think we are a seafood restaurant because of our location. But for us, it isn't about the location. For Bubba's Fish Shack, southern seafood is a lifestyle; some might even say it is our calling. We pour our heart and soul into every meal we serve. There are just some foods that are better when made the southern way.
Southern seafood typically specializes in catfish, flounder, shrimp, and oysters. Often, you will find that southern seafood houses focus on platters and baskets to give the highest value to their guests. Bubba's follows that mentality offering more than 20 baskets and platters on our menu.
Southern seafood is shellfish served in many different ways like peel & eat shrimp or raw oysters on the half shell. Southern seafood is delicious cuts of fish, breaded and fried, then put on a sandwich and served with fries. Maybe even a cool cocktail on the side!
Southern seafood is a welcoming smile at the host stand and a cold glass of sweet tea to keep you comfortable while you wait. Southern seafood is a friendly server asking how your day has been and actually caring about the answer. Southern seafood is letting you take your time with your family to slow down and enjoy your time with us. Southern seafood is the extra ramekin of our homemade Creole mayo or Cajun ranch.
When it comes to the actual food part, southern seafood is welcoming comfort food; designed to bring the whole family to the table to have great conversations and create memories. Our perfectly fried catfish, hush puppies, or some pickle nickels make for great conversation pieces. Maybe some peel & eat shrimp are more up your alley.
At Bubba's Fish Shack, we have so much to offer it is hard to pick a favorite. If you haven't tried it already, the pulled pork and ribs are spectacular. But more importantly, Bubba's Fish Shack is here to offer a smile, a welcoming table, great food, and an opportunity to relax a bit. At Bubba's Fish Shack, you will find southern seafood like it was meant to be.
Are you looking for some more information about Bubba's Fish Shack? Check out our website for more blogs, location information, and our menu. Looking to purchase some Bubba's Fish Shack gear? Give our corporate office a call at 843-238-9381.