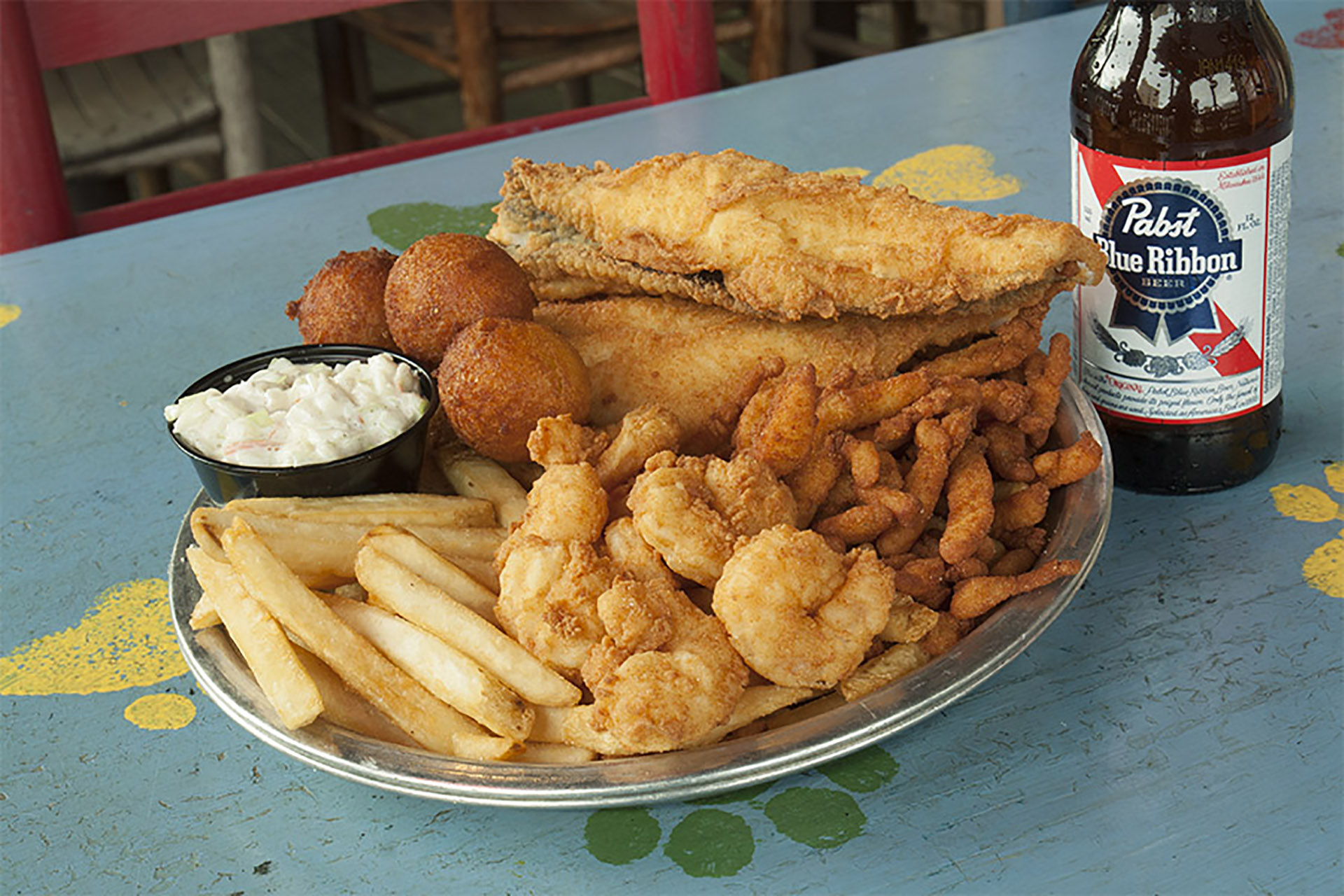 If you were to join a meeting of the management staff at Bubba's Fish Shack, you would frequently hear the word blessed. We are blessed to work in an awesome restaurant, at a location close to the beach, and with some truly incredible people. We are blessed to have the best customers in the world, from our loyal locals to our visitors from out of town who support us by visiting and recommending us to their friends. We are truly blessed.
One of the best parts of having so many supporters are the questions we get about our menu and what the best options are for them to try. We even get to have those conversations with our closest friends. Today was one of those days and it got us thinking. What are some of our go-to choices when we eat at Bubba's Fish Shack?
It's hot this time of year, so after being seated, politely request an ice-cold glass of southern sweet tea. It tastes great. It cools you down. And did we mention it tastes great? Sipping on an ice-cold glass of southern sweet tea helps you decide the route to take for the meal you are about to enjoy. Let's take a tour of the menu
The sweet tea set the stage, but the appetizer will determine the real trajectory. Our top pick from the Shack Snacks section of our menu has to be the awesome Pickle Nickels. Pickle Nickels are always a great starter. Crisp, briny, and dilly flavor in a deep-fried breading dipped in homemade ranch dressing….. doesn't your mouth get excited just thinking about them?
The next item on our list has to be the Peel & Eat Shrimp. The option to get them hot or cold provides some variability, but to be honest, we just really like shrimp. The spices we add to them make them even more desirable!
Another question we often get asked is: What is my go-to sandwich at Bubba's Fish Shack? While there are many delicious choices, today's craving is the Fried Flounder Sandwich. The fried flounder comes on toasted sourdough bread and is dressed with lettuce, red onion, fried green tomato, and is served with a side of homemade Cajun ranch. All of our awesome Bubba-Wiches come with fries and coleslaw. We also have some amazing sweet potato waffle fries that we wholeheartedly recommend.
The next menu section we will choose from is the Bubba-Rific Baskets. From this category, we have to go with the Grouper Fingers Basket. A mild-flavored, flaky white fish, grouper makes a great fried fish. Combined with some fries, or better yet some of our amazing onion rings, grouper fingers will make for a very happy palate.
The last stop we will make today is Bubba's Big Dawg Platters. In our opinion, the best choice is the Captain's Platter. Being able to choose four items to add to fries, coleslaw and homemade hushpuppies is not only a great value but also provides you with a wide variety of flavors to satisfy you. Choosing four items from the list of flounder, catfish, Mahi, fried oysters, fried clam strips, gulf shrimp, grouper, and popcorn shrimp makes mouths start to water.
These are just a few of the spectacular menu items we offer. We also have delicious salads, melt-in-your-mouth BBQ offerings, and a fantastic drink menu. We hope you will come to visit us, share a story and let us serve you with a smile.
You can check out all of our menu items on our online menu here.