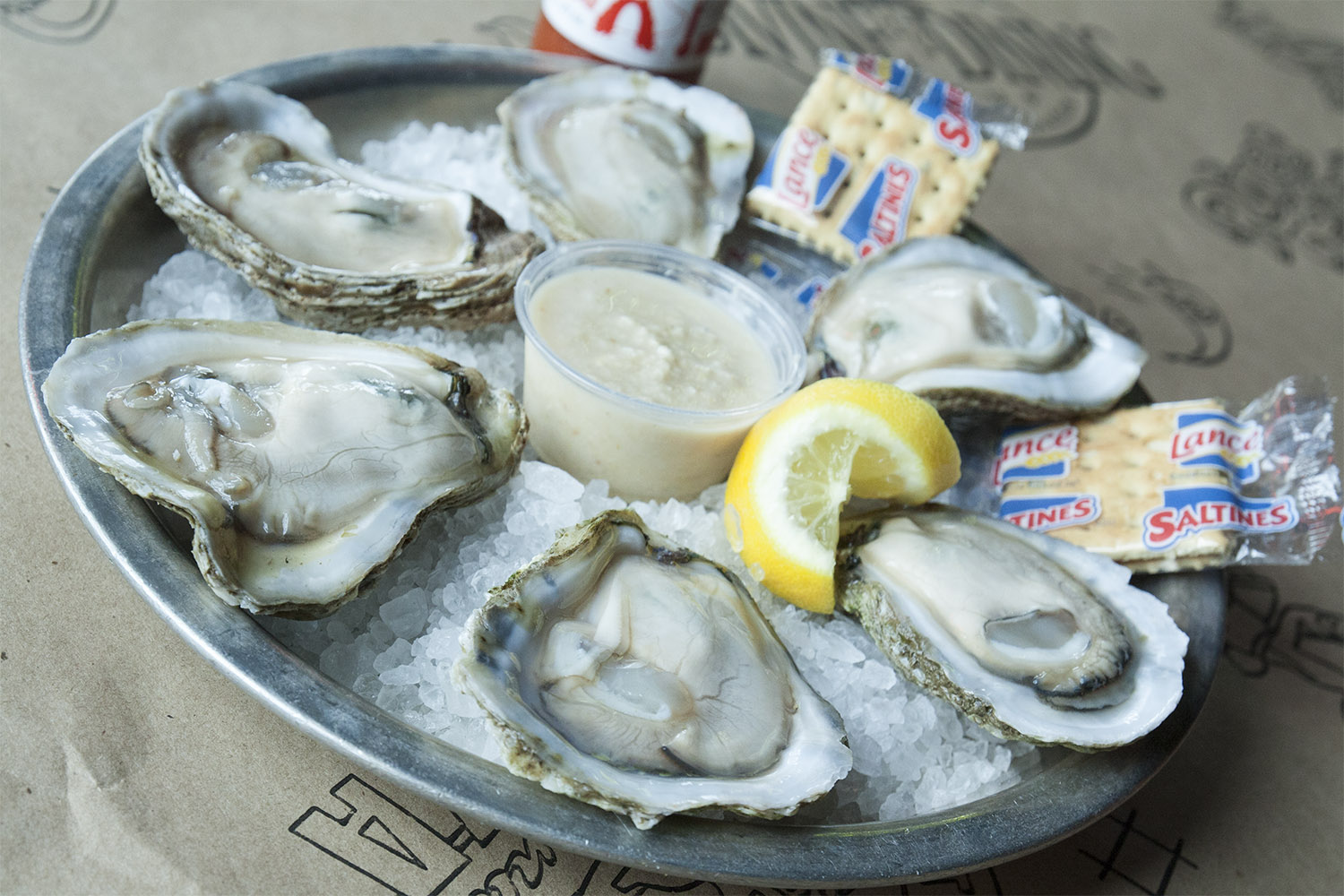 Besides being a multi-billion dollar industry, and being delicious, shellfish are also a powerful economic driver and provide several environmental benefits. Before we discuss the different shellfish options that we offer at Bubba's Fish Shack, let's point out some of these benefits:
One of the more important ways that shellfish help the environment is to control harmful algal blooms such as red tide, by removing the cells before they accumulate to harmful levels.
Shellfish aquaculture is a sustainable and green industry.
Shellfish harvest helps to improve sediment quality by loosening and dispersing silt and muck and helps add oxygen to bottom waters and sediments.
Oysters can filter 100 gallons of seawater in a single day as part of their natural feeding process. Shellfish feed on phytoplankton, but can also accumulate marine biotoxins, chemical contaminants, and pathogenic microorganisms, such as bacteria and viruses, effectively removing them from the water. (Our sister restaurant Pawley's Raw Bar has a whole blog about oysters. You can check that out here. 
Shellfish naturally remove nitrogen from the environment.
Shellfish beds stabilize sediments, helping to protect the shoreline from erosion.
The seafood industry supports 1.2 million jobs and is responsible for a large portion of development for the coastal communities of the entire United States.
While all of these things are extremely important, Bubba's Fish Shack is drawn to shellfish because of the flavor that they provide us. The mildly salty, savory, and sometimes semi-sweet flavors make us weak in the knees. The easiest place on our menu to locate these delectable items is the "SHELLFISH SELECTS". This is where you will find our Peel & Eat Shrimp, Oysters on the Half Shell (raw), and Sautéed Mussels.
We serve our Sautéed Mussels in a white wine garlic sauce. Mussels have a very mild "ocean" flavor with a faintly sweet, mushroom-like flavor. Because of the subtle flavor, mussels make excellent additions to many other dishes as well. This is why the garlic wine sauce is such a perfect pairing. The combination is very delightful. This is a good time to bring up that clams and mussels are very similar and if you are interested in clams, you can find Fried Clam Strips on our "Big Dawg Platters" menu section.
With hints of melon or cucumber, butter/cream, sweet, salty, or even "briny", our Oysters on the Half Shell are fantastic in flavor and health aspects. Check out that link above for more info. If raw oysters aren't your thing, check out our Fried Oysters. You can find them on the "Shack Snacks" section, on a Po-Boy, or as part of a platter!
Now let's talk shrimp. The "SHELLFISH SELECTS" section provides us with two options; more accurately our Peel & Eat Shrimp two ways. Whether you want them hot or cold, we will spice them and serve them your way. Order them by the ½ or full pound. We also offer Bubba-Lo Shrimp, found on the "Shack Snacks" section, this fantastic finger good features our fried gulf shrimp tossed in buffalo sauce and served with homemade ranch or bleu cheese. Don't forget the popcorn shrimp. It can come as an appetizer, on a Po-Boy, or as a basket. You can even get it as part of a platter! Last but not least, Our Fried Gulf Shrimp Platter comes served with fries, coleslaw, and our homemade hushpuppies. It's pretty safe to say, we are all in on the shrimp!
At Bubba's Fish Shack we love our shellfish and we know you will too. Join us today for a great view, great service, and great food!
Want to check out the rest of our menu? View it online here.